2010
03.31
Paveena and I made a quick trip to Laos in mid-March. Neither of us had been to this land-locked country despite its close proximity to Hong Kong and especially Thailand. With only a few days available, we settled on the town of Luang Prabang as our base. Although it has become a magnet for back packers, it still retains some of its sleepy French colonial charm. Certainly there is no shortage of pretty colonial architecture on display and the numerous restaurants serve an interesting mix of spicy local dishes (chilli buffalo features heavily) and traditional French cuisine.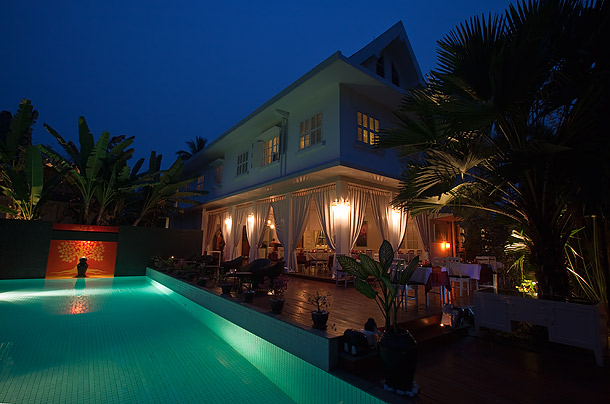 45 minutes outside of the town there is an attractive set of pools and waterfalls which reminded us of similar features that we had seen in Huanglong national park in Northern Sichuan province in China. The sapphire coloured terraced pools are the result of yellow-tinged calcium carbonate and limestone deposits that line the soil.
On the second morning that I visited the falls, I did so early, before anyone else arrived. I was rewarded with the rising sun's golden rays striking the tumbling falls.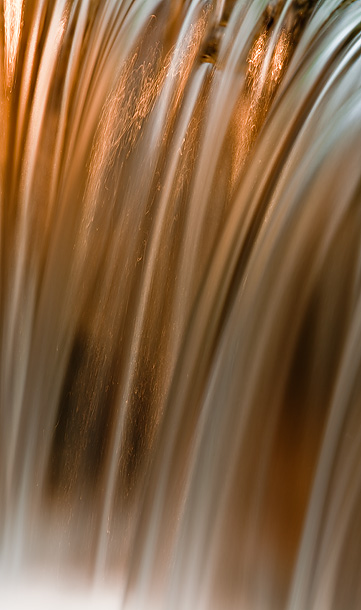 We visited a number of temples in Luang Prabang. To a first time visitor some of these may come across as being spectacularly beautiful but in reality they pale in comparison to those found for instance in Ayutthaya in Thailand or Angkor Wat in Cambodia. Still, I did get some nice shots of some of the Buddhist statues. As light levels were dim at best in most of the temples, very long exposures were needed (typically 30 seconds).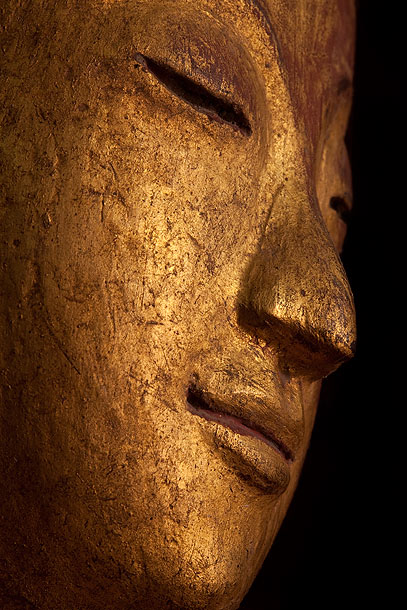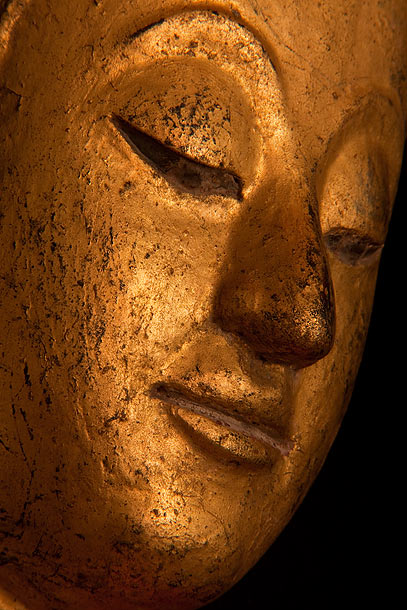 We took a trip down the Mekong river for a few hours but found it very unattractive although the banks maybe more interesting during the rainy season when the vegetation is more lush.