2013
05.21
This sequence was taken late last year in Kenya's Masai Mara game reserve. The pictures pretty much tell the story so I'm keeping the text to a minimum. All the images were taken with a Canon 1D MK4 and a Canon 600mm f4 IS (version 1) lens.
Mother Cheetah spots a Thomson's Gazelle fawn in the distance.
The mother slowly approaches the Gazelle fawn being careful not be seen. She uses the cover of some bushes and tall grass to get within 60-70m of the fawn. With the fawn facing away, the Cheetah bursts out from the bush, quickly accelerating.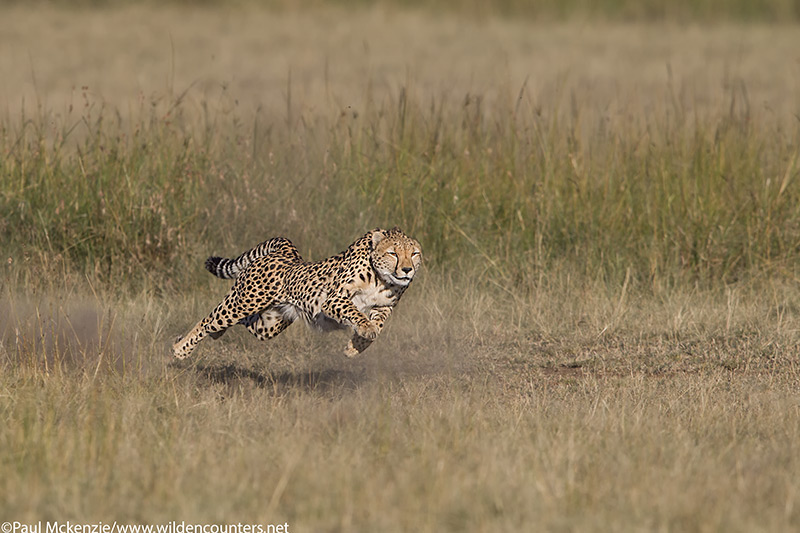 The fawn spots the Cheetah too late and after the briefest of chases, she is tripped by the Cheetah who immediately is at its throat. But instead of dispatching the fawn, the Cheetah picks it up by its throat and carries it back to where its three young cubs are waiting nearby.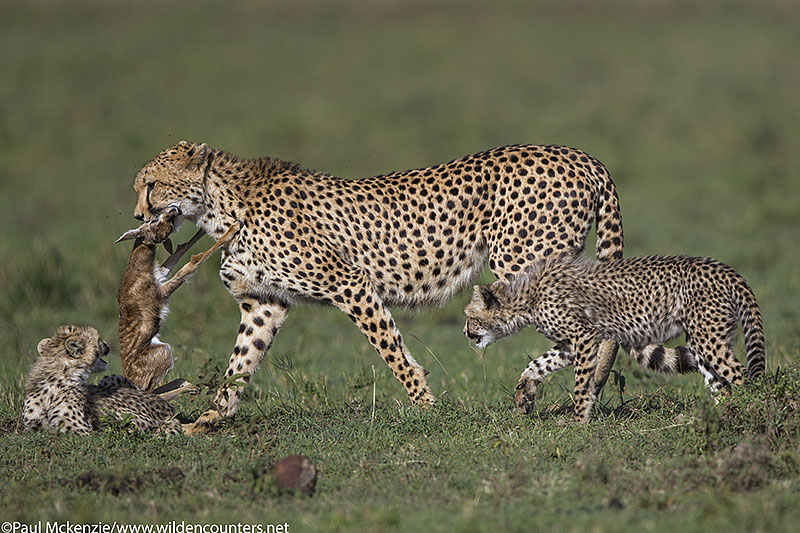 The mother then lets the fawn go and the cubs chase after it. They quickly catch up, trip it and pin the fawn down with their paws. However, they do not yet know how to kill it. So after a short while they release their grip and the terrified fawn bounds off again. This process goes on for the next fifteen minutes and follows the exact same pattern each time. It is very hard not to feel for the poor fawn and the whole encounter appears to reek of cruelty, but you have to keep reminding yourself that this exercise is a vital part of the Cheetah cubs' training. Within 12-16 months, the mother will abandon the cubs and if they cannot hunt for themselves, then they have no chance of survival. I try to also console myself with the knowledge that while Gazelles are abundant in Africa, Cheetahs are endangered with just 12,000 left in the wild.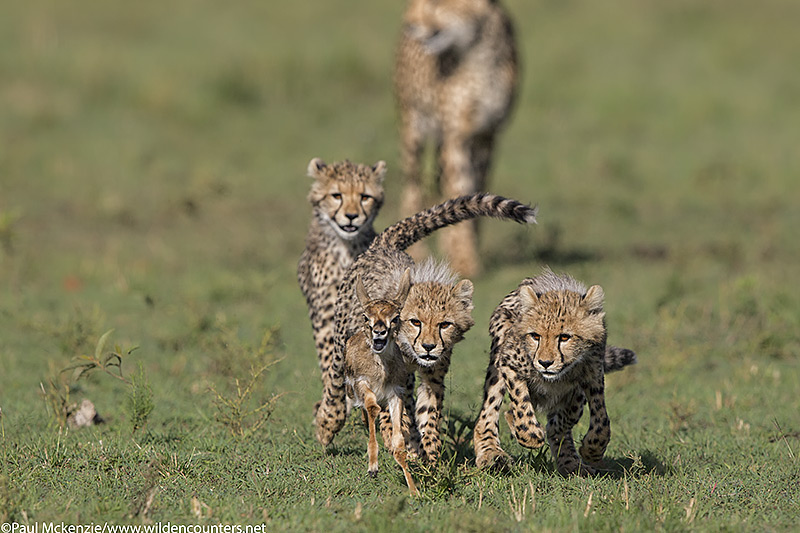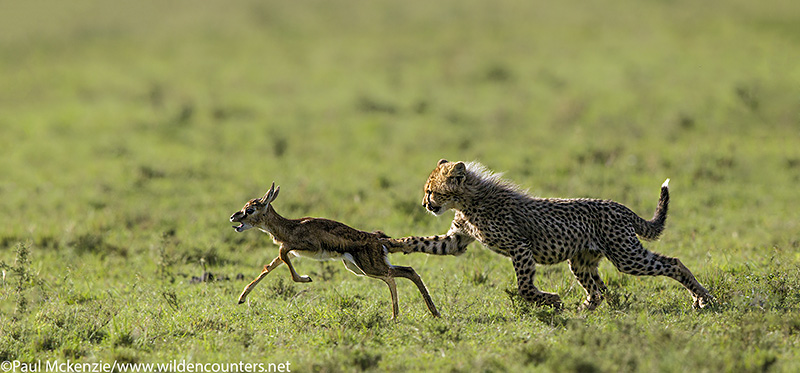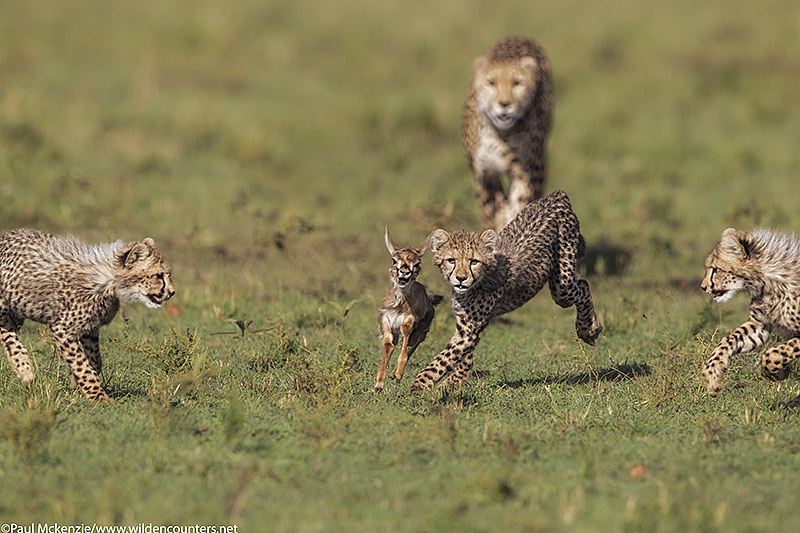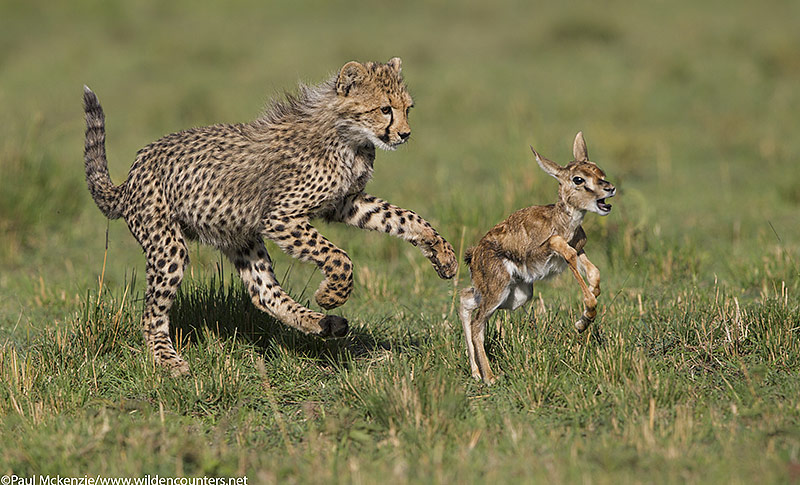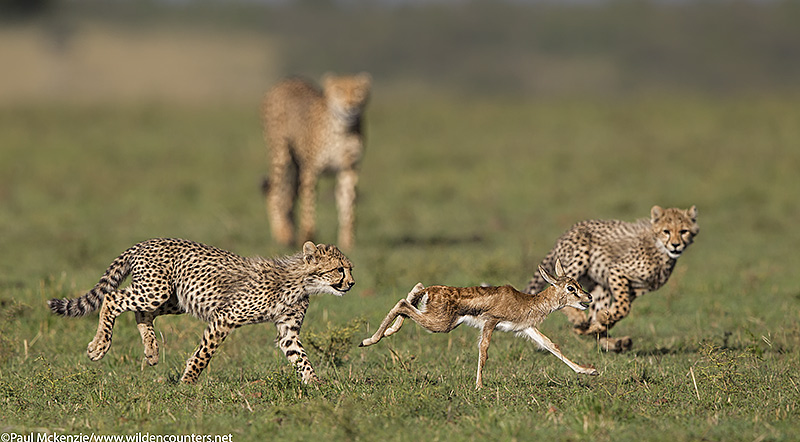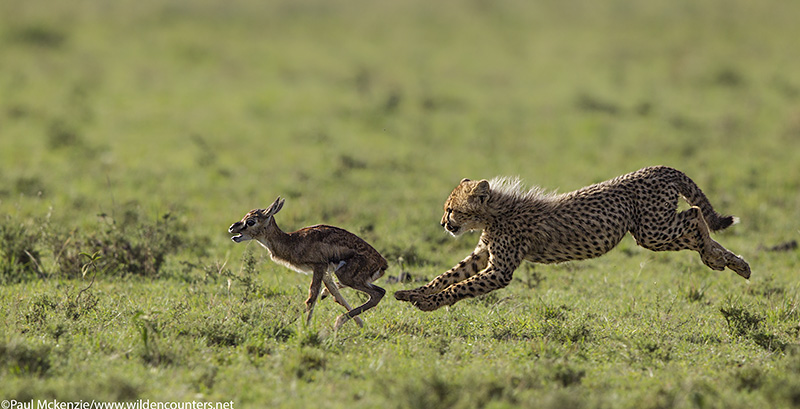 After patiently monitoring the whole episode from a distance, the mother eventually decides that enough is enough and jogs after the fawn, by now visibly slower after the mauling it has taken from the cubs. The end is mercifully quick and she carries the fawn back to the cubs. One small fawn between four Cheetahs amounts to no more than a light snack and the cubs are now at a size where the mother is being required to hunt every day.
After their brief meal, one of the cubs, its face flecked with blood from the meal, stands with its mother framing it nicely in the background.